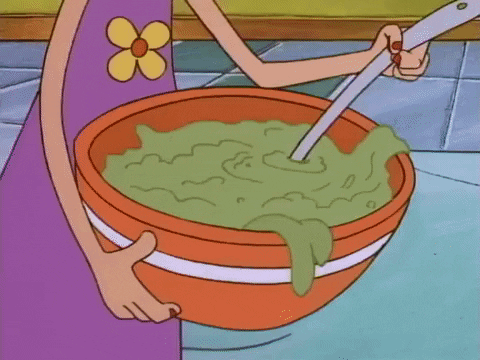 I'm no stranger to skincare, and I love a good face mask. Even if you're not a skincare aficionado, one of your entry level products is a good mask. I get a million and one questions from women on good masks to use as they start their skincare journey.
Masks can be peel off, rinse off, sheet or over night. No matter the method, they all have benefits depending on your specific needs.
Here is a list of my favorite face masks
Eve Lom Rescue Mask
EVE LOM Rescue Mask is a perfect weekly pick-me-up for your skin. Almond and honey-infused kaolin clay deep cleans your pores to promote a clearer skin tone while cooling camphor extract calms inflammation to reduce redness. Ideal for jet-lag, breakouts and morning-after puffiness, this treatment mask is uniquely formulated to restore balance and vitality to your skin.
Origins Clear Improvement Active Charcoal Mask
Nature's complexion clean-up crew clears the way for skin to act its best. Origins Clear Improvement Active Charcoal Mask to Clear Pores helps flush out environmental toxins, dirt, and debris that can clog pores and cause skin to look dull-leaving the complexion clarified, refreshed, and healthier-looking. Bamboo charcoal removes excess oil that could lead to blackheads, white China clay absorbs environmental toxins, and lecithin dissolves impurities.
Key Ingredients & Benefits: Bamboo Charcoal – Acts like a magnet to draw out pore-clogging dirt, oil, and impurities. The plant based bamboo charcoal used at Origins is cut from bamboo stalks, to allow the plants to grow back
White China Clay – Clears the skin of excess oil, dirt, pollutants, and other waste materials
Bobbi Brown Hawaiian Clay Mask
Like a deep cleanse for skin, this mask removes impurities, pollutants, and excess oil from pores. Skin instantly looks healthier and more refined. It's not a lie. It really does.
A unique blend of Hawaiian sea water and mineral-rich Amazonian white clay work together. Combined with sea salt and sea water, the clay-based formula helps remove debris and excess oil from skin, while simultaneously nourishing.
Origins Retexturizing Mask with Rose Clay
A two-in-one purifying mask that draws out impurities and gently exfoliates to refine skin's texture and boost radiance. Made with Mediterranean rose clay, Canadian willowherb, and exfoliating jojoba beads, it helps gently deep clean while refining skin's texture. Pores appear to vanish and clarity is restored for a radiant youthful-looking complexion that's silky-smooth to the touch.
Solutions for:
– Oiliness
– Pores
– Dullness and uneven texture
Rodial Dragonsblood Hyaluronic Mask
A moisture drenched facial mask with instant visible results. Hyaluronic Acid and tensors immediately plump fine lines and tighten wrinkles whilst providing comfort to dehydrated skin. Dragon's Blood reduces redness with anti-oxidant benefits whilst Gransil DMCM-5 smoothes imperfections for a smoother and firmer complexion.
You'll wake up with baby skin. I promise  you!
Origins Drink Up Intensive Mask
Skin depends on water for its youthful functioning. But all day long, skin loses vital moisture. And the busier you are, the more it loses. This intense moisture replacement mask with avocado and apricot kernel oil deeply and instantly quenches compromised moisture reserves and builds a reservoir for tomorrow. Japanese seaweed repairs skin's barrier to prevent future dehydration and signs of premature aging.
Summer Fridays Jet Lag Mask
Summer Friday's Jet Lag Mask is a rich combination of ceramides, vitamins, antioxidants, and anti-inflammatory ingredients that help to combat puffy, inflamed, over-worked skin. This ultra-hydrating facial mask immediately helps to calm, cool, and soothe your complexion.
This product is free from harmful ingredients such as artificial fragrance or color, harsh surfactants, petrolatum, GMOs, triclosan, hydrogen peroxide, EDTA's, BHT or BHA, formaldehyde, or propylene glycol. This product has not been tested on animals and there are no animal by-products in this mask, meaning this mask is vegan. There is a very small amount of peppermint oil, corn mint oil, and orange oil to give this mask a tingling effect on the skin, which naturally smells amazing, too.
Rodial Super Acids Rush Peel
Unveil a fresh, even and a more luminous complexion with this ultimate resurfacing facial peel to completely rejuvenate the look of skin. A potent combination of Azelaic, Glycolic and Lactic acids effectively exfoliate and retexture, revealing a new layer of skin with the appearance of imperfections and fine lines and wrinkles reduced. A complex of pronalen fruit acids™ and powerful Prozymex® enzymes brighten and refine, reducing the appearance of age spots, skin blotches and uneven skin tone. Beneficial Biotilys® probiotic technology helps to strengthen and protect skin from daily external aggressions by boosting hydration. The complexion is left looking smooth, clear and with a renewed youthful glow.
This is the product in my arsenal I use when I need a blemish to disappear ASAP without leaving my skin dry or causing dark spots to occur. Also on the pricey end at $125 for a full size but well worth the price.
Dr. Lancer Radiance Awakening Mask
This velvety rich mask melts into the skin overnight and delivers powerful complexes for a complexion that appears bright, even and radiant. Proprietary LES-10 Complex helps hyper-pigmentation to appear faded, while the Triple Tone Neutralizing Complex targets redness, ashy and yellow tones to promote a more balanced and even-looking complexion. Awaken youthful-looking radiance in all skin tones and ethnicities.
I used this mask and saw instant results when I woke up. When it's instant I am sold. While I received this as gratis when I was still working in retail, I would purchase it again if I don't find something else comparable as it's on the pricey end at a whopping $140.